New Joint Industry Proposals
Wind Avatar
Description: 
Wind Avatar JIP objective is to develop and qualify a digital twin methodology to improve the operation & maintenance of floating offshore wind in order to minimize OPEX & CAPEX and maximize revenues
Contact: Fabien Caleyron
Information: WindAvatar Leaflet
OptiFOWT JIP 
The proposed JIP will optimize:
– the number of calculations by identifying useless and non-dimensioning DLC.
– Determine model simplifications that can be implemented according to the design objective.
Contact: Delphine Rigaud
Information: OptiFOWT leaflet
PWC JIP 
Contact: Joerik Minnebo
Preferential Weld Corrosion (PWC) is observed more frequently on permanent mooring chains, and in some cases has been determined to be the cause of failure of some mooring lines. So far, the occurrence of PWC does not seem to be correlated to either chain grade, water depth, geographic location, or manufacturer. This JIP will investigate the following:
Prevalence of PWC within the permanent mooring industry

Characterization of PWC features, and identify relevant correlations

Study the driving factors that cause PWC, through modeling and field tests.

Provide guidance tools on the risk of PWC related to the integrity of the mooring system.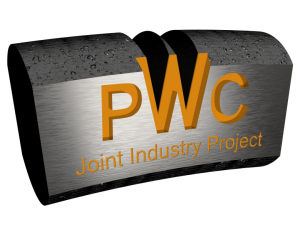 Scalewind
Initiative: MARIN and NREL have initiated the SCALEWIND JIP to develop a widely accepted floating wind turbine design assessment methodology that leads to efficient design convergence and reduced operational uncertainties for large scale floating wind. 
Information: Scalewind leaflet
Contact: Erik-Jan de Ridder
Website: MARIN Scalewind